Announcements
The AEC has moved to a new location on the ground floor in the center of Oregon Hall: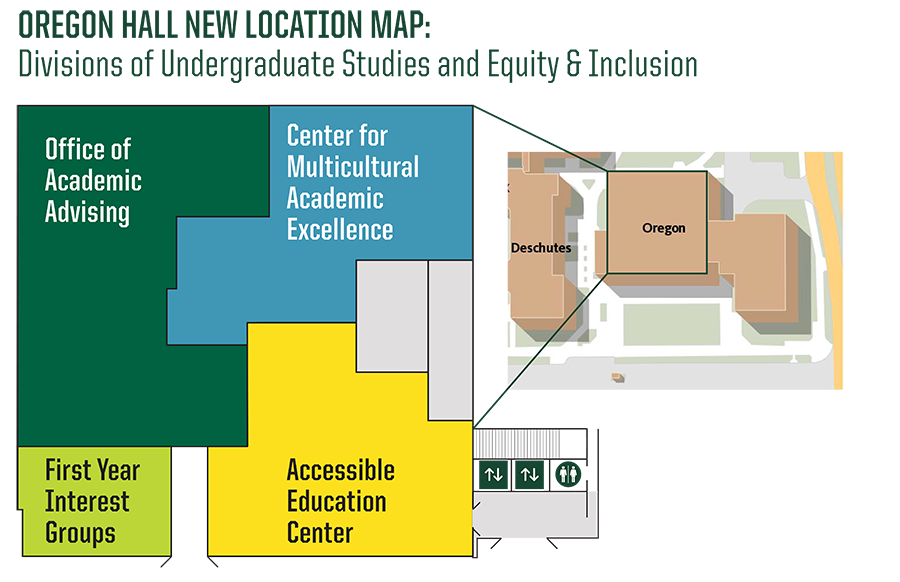 Students qualifying for alternative format texts are invited to come to our drop-in hours for an orientation.
Drop-in hours for alternative format texts (location: 139 Knight Library):
Monday: 10:00 AM – 11:30 AM
Tuesday: 3:00 PM – 5:00 PM
Wednesday: 10:00 AM – 11:30 AM
Thursday: 3:00 PM – 5:00 PM
Friday: 1:00 PM – 3:30 PM
Don't wait to request accommodations for your classes.  Start now!
After you have established accommodations with an AEC advisor, you will use our online portal, AEC Connect, to request accommodations for each class and send a notification letter to each instructor. If you are eligible for testing accommodations and would like AEC to proctor your exams you will use AEC Connect to schedule your exams.