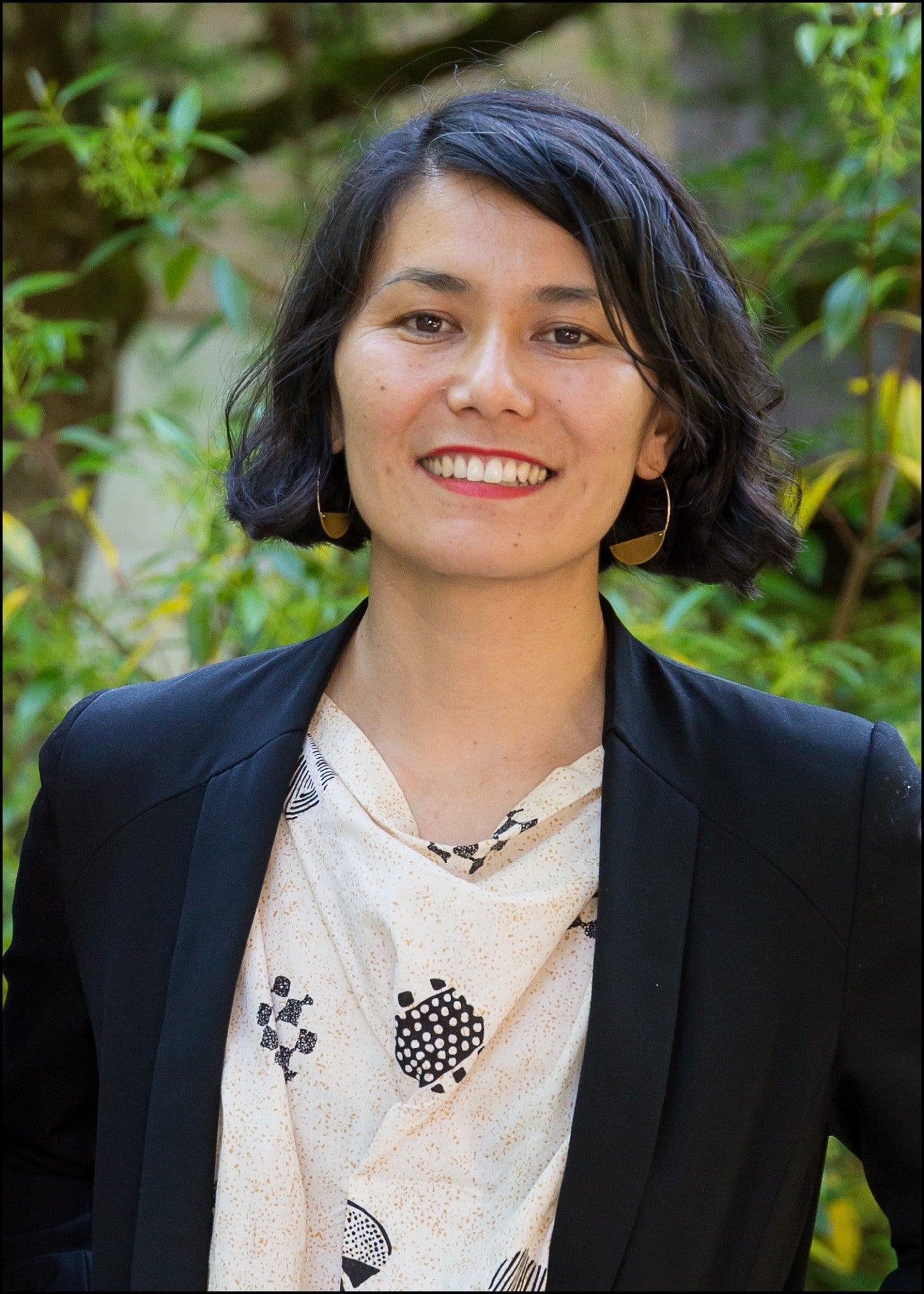 AEC is pleased to announce Assistant Professor Masami Kawai as our 2020 Faculty Excellence in Universal Design award recipient. Excellence in Universal Design involves providing flexibility in the ways information is presented, in the ways students respond or demonstrate knowledge and skills, and in the ways students are engaged, to ensure equity and access for all learners. Masami's nominations reflected her strong commitment to all of these practices.
Masami currently splits her time between filmmaking in Los Angeles and teaching at the University of Oregon Department of Cinema Studies. Her teaching at UO focuses on screenwriting, producing, and directing and "…integrates issues of race, class, gender, and what it means to be an immigrant across multiple modes of filmmaking…to reveal the complexity of the human experience." (From http://cinema.uoregon.edu/masami-kawai-2) It may not come as a surprise, then, that Masami's courses are known for their attention to the complexity of the student learning experience. 
This year Masami garnered multiple nominations for her consistent demonstration of inclusive, engaging, and adaptive pedagogy that made her courses both interesting and accessible. Her students report that she teaches through multiple means of engagement, is responsive and open to working with them individually, is reflective in adapting her teaching methods based on their needs and feedback, and that her classes are fun! Here is some of what her students had to say: "Masami utilizes the incorporation of different learning styles in the most engaging ways; through presentations, group work, class discussions and feedback, and hands-on experience of equipment, alongside the demonstrations of equipment." "She makes her classroom environment a safe space for students to share their opinions and thoughts, but never forces anyone to speak if they do not feel so inclined." "The varied teaching methods she uses to help us learn all create an effective, memorable, and fun learning experience." "Masami creates assignments that make us want to learn, work hard, and also work as a team by collaborating with our peers!"
We contacted Masami to congratulate her and ask about the role of Universal Design in Learning in her courses. She shared with us that:
"I'm honored to receive AEC's 3rd Annual Faculty Excellence in Universal Design Award. Two principles shape how I approach designing my courses: equality and praxis. I teach film production and screenwriting, and I believe that all my students can learn the craft and skills of cinema. I introduce the concepts, provide time for each student to practice the ideas, and then create space for students to reflect on their experience. Since I employ multiple ways to engage with the content, different students with different strengths can have numerous entry points into the material." 
Congratulations, Masami!
To learn more about Universal Design in Learning and campus resources for teaching effectiveness, please visit AEC's UDL best practices page: https://aec.uoregon.edu/universal-design-learning-0